CAMPAIGN'S
FURIOUS
PETE?
NO...FURIOUS
FRUIT
PUNCH! WHITE
FLOOD LOG
CONTROLLED LABS WHITE FLOOD
More information about White Flood
SUPPLEMENT FACTS
FOREWORD
First of all I would like to personally thank Controlled Labs for giving me the opportunity to test this reputable preworkout nitric oxide and energy enhancer. Since I have now developed a strong supplemental basis, meeting my requirements for omegas, vitamins, minerals, fruits, vegetables, digestive support, immune support, joint support, and cardiovascular support, I can begin to add other products that will build on and compliment this foundation. With that being said, I have quite extensive experience with preworkout supplements, so hopefully this log, as it tracks my progress, reflects the true potential of White Flood as an effective preworkout nitric oxide and energy enhancer! Everyone feel free to comment on anything that may improve the effectiveness of this supplement and feel free to ask any questions that you may have, as I will try to be most accommodating.
GOALS
With this White Flood log I will be taking note of...
- Increased Energy
- Stronger blood pumps
- Increased endurance
- Enhanced mental and cognitive focus
BACKGROUND
I have always been fascinated by the way in which a supplement can drastically aid in the overall performance of a weightlifter and have vast experience with many different preworkout supplements. I have seen it all...from products that are absolute trash to ones that are quite impressive. However, one common theme that I have found is that generally, anything Fruit Punch flavored is absolutely horrid! This notion has been around since I started lifting, buying tubs of NO Xplode without knowing any better. The Fruit Punch flavor was so bitter and acidic that I was positive that I'd be turned off from preworkout supplements for the rest of my life. Of course this could never be the case, and I gave other Fruit Punch flavored products a chance, ranging from Muscletech's NaNO Vapor to VPX's NO Shotgun, with much of the same result. I swore that I would never use this flavor again...but then Furious Fruit Punch came along and I knew I had to give one last chance, especially since it's from Controlled Labs. With that being said, this will be the true test...can a supplement company actually create a fruit punch flavored preworkout supplement that actually tastes good?! I guess we'll find out!
VITAL STATS
Age: 24
Height: 6'0"
Weight: 200lbs.
Bodyfat: Approximately 12-14%
Body type: Ecto-meso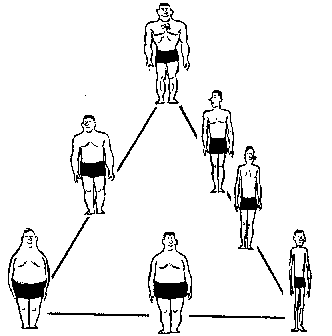 DOSAGE
First Serving
To assess your individual tolerance to the energy complex, combine 1/2 scoop of WHITE FLOOD with 6-12oz. of water and consume it before your workout. Shake well before drinking.
Workout Days
Combine 1-2 servings of WHITE FLOOD with 8-12oz. of cold water for 1 serving and 16-24oz. of water for 2 servings, and consume it preworkout and/or during your workout. For best results, WHITE FLOOD should be used in conjunction with other Controlled Labs products, with at least a gallon of water per day, and a high protein/moderate carbohydrate diet.
CURRENT DIET
(Sample)
Meal 1
- 6-8 Egg Whites (1 yolk)
- 3/4 Cup of Steel Cut Oats
- ON Whey Protein Shake
Meal 2
- Lean Ground Beef
- 1/4 cup Cheese
- Green Veggies
Meal 3
- 2 Chicken Breasts
- 1oz Walnuts
Meal 4 (Preworkout)
- 2 Canned Tuna
- 1tbsp. Full Fat Mayo
- Green Veggies
Meal 5 (Postworkout)
- 1 Chicken Breast
- 1 cup of brown rice
Meal 6
- Lean protein of choice
- Green veggies
Meal 7
- 1 scoop ON Casein Protein
- 2tbsp. Peanut Butter
CURRENT WORKOUT ROUTINE
Day 1: Shoulders/Abs
- DB Shoulder Press
- BB Military Press
- BB Behind the Neck Military Press
- Side Raises
- Lateral Raises
- Rear Delt Flyes
- Lying Rear Delt Raises
- Haney Shrugs
- DB Shrugs
-Abdominals Circuit
Day 2: Chest/Obliques
- BB Bench Press
- DB Incline Press
- DB Incline Flyes
- DB Pullovers
- DB Front Raises
- Slanted Dips (Weighted)
SUPERSET WITH...
- Pushups
- Obliques Circuit
Day 3: Arms/Cardio
- Standing BB Curls
- Close Grip Bench Press
- Incline DB Curls
- Rope Pushdown
- High Cable Curls
- Skull Crushers
- 1 Hour Competitive Ice Hockey
Day 4: Back/Abs
- Deadlifts
- Wide Grip Pullups
- Bent Over Rows
- T-Bar Rows
- Close Grip Pulldowns
- Straight Arm Pushdowns
- Face pulls
- Upright Rows
- Hyperextensions
- Abdominals Circuit
Day 5: Legs/Obliques
- Leg Extensions
- BB Squats
- Leg Press
- Lunges
- Leg Curls
- Stiff Legged Deadlifts
- Calf Raises
- Obliques Circuit
Day 6: Arms
- Seated Alternating Curls
- Behind the Head Extensions
- Hammer Curls
- V-Bar Pushdowns
- Lying Cable Curls
- Dips
Day 7: Rest