Controlled labs - ProNom 23 VCB/CCB Post Log Review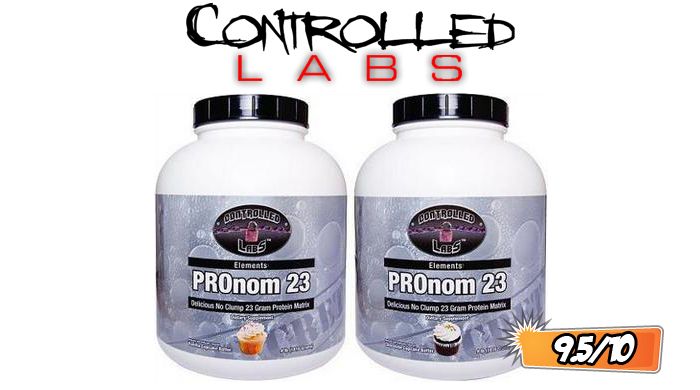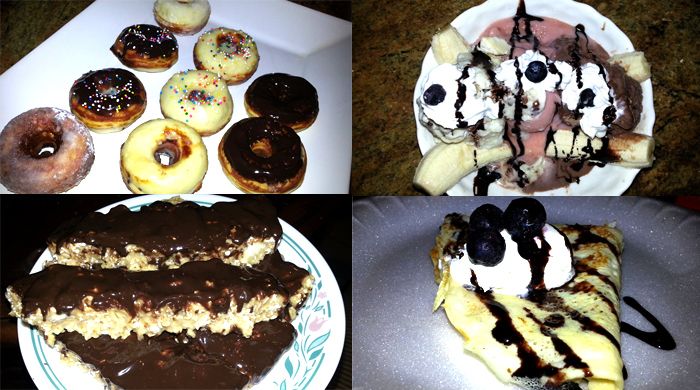 CL finally got into protein market and they came out with a hit. Some weren't too excited about it, but it was pretty much the only product that they don't have. Coming out with flavors like Vanilla Cupcake Batter and Chocolate Cupcake Batter, they really niched themselves amongst the top tasting protein powder brands. Being a 4lb tub, you begin to weigh your options as is this product worth getting over a 5lb tub for a few bucks more. Though after tasting both flavors you'll surely know that it's worth it.
Unfortunately the labels do not count towards their UPC promo due to the product not making enough profit. Which tells me they have provided a quality product and did not sell consumers short by keeping costs low.
Profile
-
140 calories 23p/4c/4f
6 protein blend
Smell 10/10
- Not a whole lot of brands have a strong smell. Upon opening the tub you're greeted with a strong scent of a cake mix smell. Per my initial first experience review, I swore I opened a box of vanilla cake mix. Where most Protein powders lack any type of smell, CL's VCB smells like the real thing. One thing comes to mind...Quality. Either that or there's real cake mix in the tub. The smell of CCB is just as good. Smells like a fresh canister of Nestle Quik Mix or even brownie mix. I'm not a chocolate fan, but the stuff smells great.
Mixibility 9/10
- Used 1 scoop with about 6oz-8oz of water or almond milk with a blender bottle. With minimal shakes there was no clumps at all. No dry residue no nada.
Taste 10/10
- Per my initial review: Is there really cake mix in this thing? Seriously. Not to sound like too much of a fan, but CL nailed it with a vanilla batter flavor. It was a bit sweet considering I only used about 6oz of water, but nonetheless it tasted exactly like a vanilla cupcake batter. The taste is very rich and sweet. Considering I'm not much of a chocolate fan, CCB tasted delicious like a better version of Yoohoo or Nestle Quik mix. With almond milk, it tastes a bit more like chocolate cake. Both flavors are pretty sweet. I was able to make various desserts and treats w/ barely using any sweeteners because the flavors were so rich.
Price 8.5/10
- At first glance at 47.99 for a 4lb tub, you may lean towards a 5lb tub for almost the same price if you look hard enough. However there are other means of getting it cheaper. So it's definitely worth the pick up when a sale comes up. The taste alone justifies getting it.
Overall I would buy this product again. The taste of VCB alone is unique and phenomenally delicious. The fact that you can use it as a base to make your favorite desserts or treats and don't need sweetener says alot about the flavor. Thanks CL for letting me log/try this product!