Thanks CL for letting me log your New VCB Protein via Bodybuilding.com! I enjoy your supplements as they are high quality and very effective. Logging this is just the icing on the cake. I figure I'd show some love back by logging here and at bodybuilding.com. Both with be nearly the same so no need to follow both.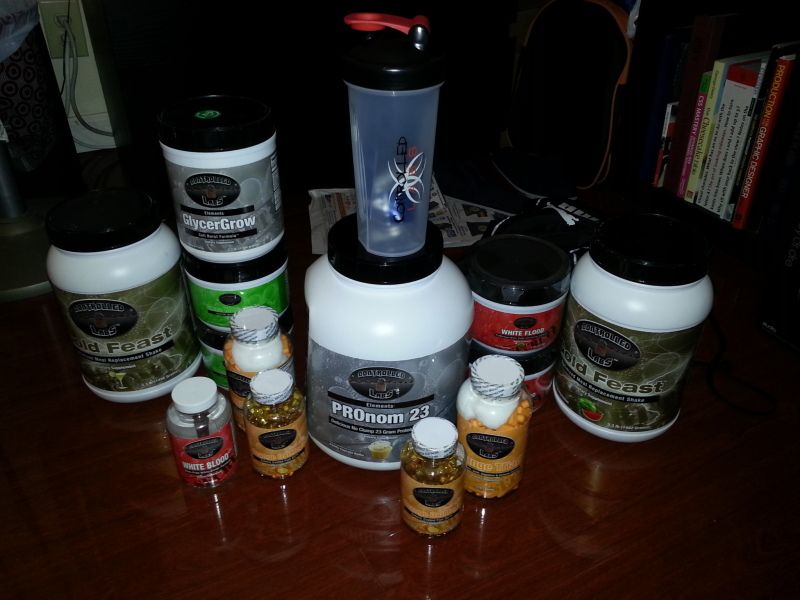 (Not pictured are the empty CL tubs and a Pronom 23 CCB ordered from MHQ )
About Me
Age:
32
Training:
5 days a week
Diet:
Bulking 3700-4k calories (450c 200p 80f)
Basically I'm just getting back into shape after a 3 year stint. Currently using OT/OM Fish Oil for health/wellness. CL Green Mag/Glycergrow/WB2 are all used for training. GF I use post workout to get those extra quality macros and calories. Pronom will be used in a weight gainer shake that I make which consists of oatmeal,banana,yogurt,almond milk and pb. With VCB and CCB there are many interesting things to be made with these unique flavors so I'll see what I can come up with.
So Let's start Nomming!