CAMPAIGN
GETS
SOME
RNR WITH
CONTROLLED
LABS
BLUE
GROWTH
LOG
DAY 22
"Yeah, ah ha, you know what it is,
...everything I do, I do it BIG!"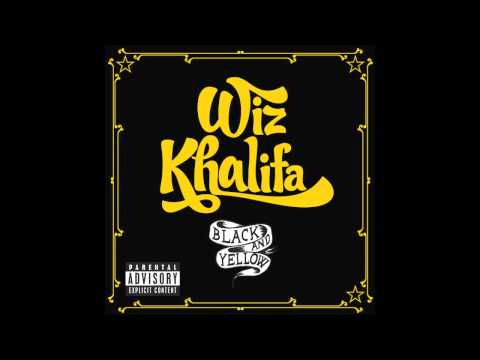 Sleep Duration:
8 hours
Workout:
Layne Norton's Strength/Hypertrophy Workout - Lower Power
Squats [5 sets]
225 x 5, 245 x 5, 265 x 5, 285 x 5, 305 x 4
+10lbs.
Deadlifts (Raw) [5 sets]
225 x 5, 275 x 5, 315 x 5, 335 x 5, 375 x 3
+10lbs.
Stiff Legged Deadlifts [5 sets]
185 x 5, 205 x 5, 215 x 5, 225 x 5, 245 x 5
+20lbs.
Standing Calf Raises [8 sets]
105 x 8, 120 x 8, 135 x 7, 150 x 7, 165 x 6, 150 x 7, 135 x 8, 120 x 8
Workout Duration:
100 minutes
Serving Size:
Blue GrowtH:
15 minutes prebed; 1 hour after 'sludge'
Orange Triad:
2 capsules with breakfast; lunch; dinner
Orange OxiMega (Greens):
1 scoop with breakfast; dinner
Orange OxiMega (Fish Oil):
2 capsules with breakfast; 1 with lunch; 1 with dinner
Generic Vitamin C:
1g with breakfast; 500mg lunch; 1g postworkout
FlashOver:
1 scoop 30 minutes preworkout
White Flood:
1 scoop 30 minutes preworkout
Purple Wraath:
2 scoops intraworkout
Gaspari Chocolate Mint Myofusion:
1 scoop in the morning; 2 scoops postworkout
Notes
Well today was going to be a real test, as I would be working lower body power in the gym today. This meant that I would be starting with squats then go right to deadlifts and finish off with some hamstring and calves work. I was expecting to be pretty exhausted even though I was only doing 4 exercises, as I really wanted to push myself to the limit today. I didn't have to work until the afternoon so I relaxed all morning and tried to visualize myself going through each lift. I wasn't looking for any extreme increase in weight, at bet I was hoping to bust out a couple reps at a higher weight. I'm getting a little nervous as we near the end of this log since I don't know how my body is going to adapt to these workouts once I run of of BGH. I'm especially concerned with recovery...I'll be a walking DOMS! Although its so essential to the formula, I wish that there was no l-carnitine in it, that way I wouldn't be so hesitant about ordering another bottle, it sucks living in Canada sometimes! Anyways, I'm done ranting, let's get to today's workout...
Overall Wellness
After completing upper body power yesterday, I was expecting to have some slight stiffness in my muscles today. I wasn't anticipating them to be full fledged DOMS, of course, because of the BGH; but also for the fact that I did the same workout last Monday and therefore should have some muscle memory. I did have a little bit of muscle stiffness when I woke up but this was mostly just from sleeping for so long. Once I was up for a few hours and moving around they quickly disappeared. During my workout my body felt very loos, especially my legs and more specifically my quads. I actually couldn't believe how pain free they were! I got that normal surge of energy first thing this morning and I felt as though this really set me up to be successful for the rest of the day. Not only did I feel strong enough to power through my workout I also had a enough energy to have a productive shift at work. I love how the effects of the White Flood are intensified by the BGH, as you can truly notice the synergistic effects when used in a Controlled Labs stack.
Sleep Patterns
Well I must say, I've been very fortunate throughout this log, as most nights I've been able to get in a full 8 hour sleep. After reading some other logs like 07white750r's, I can't believe how early some people have to get up! I'm definitely not a morning person and need all the sleep and recovery that I can get! With that being said, I had another great sleep last night and only had to get up once to piss. Like usual, I fell right back asleep when I was done, as this has seemed to almost become a nightly ritual now. I can't remember dreaming at all last night but I did wake up in the morning with the blankets all wrapped around me, an indication that I was doing something in my sleep, haha. Dosing remained the same today but I found that it actually took me a bit longer to fall asleep than usual, but we're talking minutes...nothing major. I have to get up a little earlier tomorrow to run some errands but I still expect to get at least 7 hours of shut eye. However, I'm not too concerned, as I don't have a very intense day tomorrow. It's a rest day with optional cardio, but of course I'm choosing to do cardio since we're nearing the end of this log and I want to milk it for all the goodness I can get from the BGH while it lasts.
Enhanced Recovery
I fully expected to wake up this morning with some moderate soreness in my chest and back, but believe it or not, I had none whatsoever! I should note however, that I had a bit of a pain in my neck, almost like a tightness. I knew right away that it was from sleeping in an awkward position and I didn't think much else of it for the rest of the day. It didn't interfere with my workout, and if anything it improved my form, since it forced me to keep my head up. I'm sure the BGH will do its thing the next couple of days and eliminate the stiffness altogether. During today's workout there was no way that I was going to shorten up my rest sets. I took the maximum amount of time allotted to catch my breath and take a big swig of my Purple Wraath. On legs day I always make sure to take 2 scoops, as I find that it just makes me more mentally confident knowing that I have plenty of amino acids flowing through my body.
Increased Muscle Strength
Well I must say, this was by far the most impressive side effect of the BGH today. I noted yesterday that I'd be satisfied if I could get a few extra reps in, but I definitely far exceeded these expectations today! I could tell right after my first set of squats that my strength was on point and I knew that it was going to be a big day! I managed to go up 10lbs. on my squat and almost contemplated finishing at 3 plates a side. This may not seem like a lot of weight, but when you're doing 5 sets ATG it takes a toll. Once I got to deadlifts I didn't think I'd have enough juice to increase the weight, but as sure the sun sets, I went up 10lbs. all while doing this raw...no straps allowed! If you lose your grip before your back fatigues start doing some farmer's walks brahs. Also, I felt especially strong while doing SLDL's today, giving me a really good stretch in my hamstrings. I should mention that I always keep a slight bend in my knees as I feel that completely straight legs puts too much stress on the knees and lower back.
Sexual Benefits
NONE! And I say this with pride since I'm trying so hard not to fap until this log is over, so that my test and GH levels remain elevated. It was actually pretty easy to resist the temptation today since I'm very strict about following my no fap on legs day rule. Hopefully I can stick it out for 3 more days until the lady friend comes home from school for the weekend. Therefore, I should have some updates in the sexorz department by the end of the week for you brahs.
Comments
Overall, besides the stiffness in my neck from sleeping awkwardly, this has been one of the best days of this log to date! I seemed to have Hercules strength and my pump and vascularity were through the roof. As a result, I managed to increase the weight on 3 of the 4 exercises and probably could have done it on standing calf raises as well but wanted to really feel the squeeze instead. I get to sleep in tomorrow but once I get up I am going to focus on staying hydrated and keeping my diet in check. Stay tuned brahs, we're almost near the end...
What's Ahead in Day 23?
Rest! Well I shouldn't say that...I'll actually be doing some cardio, but to me that's pretty much resting. I will be focusing on putting my body into recovery mode in preparation for the bodybuilding portion of the week. I think I am going to either walk on the treadmill or tread on the eliptical instead of doing the stairclimber so that I don't burn too many calories. For me, cardio during a recomp or bulking is meant to keep fat gain to a minimum, therefore it doesn't need to be overly intense.
Dips, bad for the stock market, great for chips...awesome for hot girls at the gym!