CAMPAIGN
LA
YS
THE
FOUNDATION
WITH
CONTROLLED
LABS
ORA
NGE
OXIMEGA
CONTROLLED LABS ORANGE OXIMEGA
More information about Orange OxiMega
SUPPLEMENT FACTS
FOREWORD
First of all I would like to personally thank Controlled Labs for giving me the opportunity to test this exciting and innovative product. I believe that most bodybuilders often overlook the foundational supplements,which have an immense effect on training, in favor of a more promising and flashy preworkout or natural anabolic matrix. You can't expect to see results without first building a strong foundation, starting with essential nutrients. Since I already take Orange Triad as my multi, coupled with Orange OxiMega, I will have met my requirements for omegas, vitamins, minerals, fruits, vegetables, digestive support, immune support, joint support, and cardiovascular support. With that being said, I have quite extensive experience with all types of natural supplements, ranging from preworkouts to digestive enzymes, so hopefully this log, as it tracks my progress, reflects the true potential of Orange OxiMega as an overall support supplement to maintain a strong foundation! Everyone feel free to comment on anything that may improve the effectiveness of this supplement and feel free to ask any questions that you may have, as I will try to be most accommodating.
GOALS
With this Orange OxiMega log I will be taking note of...
- Overall wellness
- Healthy cardiovascular function
- Enhanced mental and cognitive focus
- Increased endurance
- Stronger blood pumps (via nitrates)
- Ease of digestibility
- Increased energy
BACKGROUND
I have always been fascinated by the way in which a supplement can drastically aid in the overall performance of a weightlifter. I have vast experience with many different supplements from creatine to sleep aids. I have seen it all...from products that are absolute trash to ones that are quite impressive. Thus far, one of my favorite foundational supplements has been Controlled Labs Orange Triad, for the simple fact that it is so much more than a multivitamin. If anything, I notice the joint and immune support the most...I almost never get sick since I started taking it! Since this multivitamin did such a good job of creating a strong foundation for myself, I thought that I had all bases covered. However, with the introduction of Orange OxiMega, I realized that I was lacking one thing, a full serving of greens, or fruits and vegetables. Although my macros and diet were spot on, I was still missing out on the beneficial effects that fruits and veggies have to offer. Also, since these greens and the red beet root in particular donate nitrates, I am interested to see the synergistic effect that this has on my pump when combined with White Flood.
VITAL STATS
Age: 24
Height: 6'0"
Weight: 200lbs.
Bodyfat: Approximately 13-15%
Body type: Ecto-meso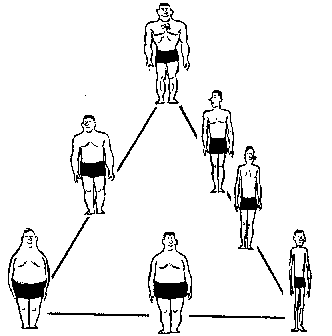 DOSAGE
Fish Oil
2 softgels 1-2 times a day with meals. Consume with at least 6 ounces of water.
Greens
1-2 scoops with breakfast or spread throughout the day.
CURRENT DIET
(Sample)
Meal 1
- 6-8 Egg Whites (1 yolk)
- 3/4 Cup of Steel Cut Oats
- ON Whey Protein Shake
Meal 2
- Lean Ground Beef
- 1/4 cup Cheese
- Green Veggies
Meal 3
- 2 Chicken Breasts
- 1oz Walnuts
Meal 4 (Preworkout)
- 2 Canned Tuna
- 1tbsp. Full Fat Mayo
- Green Veggies
Meal 5 (Postworkout)
- 1 Chicken Breast
- 1 cup of brown rice
Meal 6
- Lean protein of choice
- Green veggies
Meal 7
- 1 scoop ON Casein Protein
- 2tbsp. Peanut Butter
CURRENT WORKOUT ROUTINE
Day 1: Shoulders/Abs
- DB Shoulder Press
- BB Military Press
- BB Behind the Neck Military Press
- Side Raises
- Lateral Raises
- Rear Delt Flyes
- Lying Rear Delt Raises
- Haney Shrugs
- DB Shrugs
-Abdominals Circuit
Day 2: Chest/Obliques
- BB Bench Press
- DB Incline Press
- DB Incline Flyes
- DB Pullovers
- DB Front Raises
- Slanted Dips (Weighted)
SUPERSET WITH...
- Pushups
- Obliques Circuit
Day 3: Arms/Cardio
- Standing BB Curls
- Close Grip Bench Press
- Incline DB Curls
- Rope Pushdown
- High Cable Curls
- Skull Crushers
- 1 Hour Competitive Ice Hockey
Day 4: Back/Abs
- Deadlifts
- Wide Grip Pullups
- Bent Over Rows
- T-Bar Rows
- Close Grip Pulldowns
- Straight Arm Pushdowns
- Face pulls
- Upright Rows
- Hyperextensions
- Abdominals Circuit
Day 5: Legs/Obliques
- Leg Extensions
- BB Squats
- Leg Press
- Lunges
- Leg Curls
- Stiff Legged Deadlifts
- Calf Raises
- Obliques Circuit
Day 6: Arms
- Seated Alternating Curls
- Behind the Head Extensions
- Hammer Curls
- V-Bar Pushdowns
- Lying Cable Curls
- Dips
Day 7: Rest